Somatheeram - World's First Ayurveda Village
with a Resort Ambiance
Somatheeram, welcomes you to the world of Authentic & Traditional Ayurveda. This award winning Ayurveda Hospital set on a tropical gardens and prime beachfront location in South India. Here you can benefit from traditional Ayurvedic therapy as well as Yoga in a blissfully peaceful environment. Somatheeram, the world's first Ayurveda hospital set in a resort ambiance to provide Ayurveda treatments / programmes for persons/patients from all over the world. It is located at Chowara Beach with over 15 acres of greenery all around on a hillock 9 km south of the famous Kovalam Beach, Trivandrum, Kerala, India.
The special Ayurveda treatments and packages offered are includes; Rejuvenation therapy, Panchakarma / Detoxification / Body purification, Slimming, Stress management, Anti ageing, Beauty care and various Clinical treatments for cure.
Know more about Somatheeram
Ayurveda is the soul and essence of Somatheeram, which has been providing Ayurvedic treatment the traditional way for more than 30 years and has rightfully earned the name 'The Ayurveda People'.
Ayurveda, which literally means the science of life (Ayur = Life, Veda = Science), ayurveda is an ancient medical science which was developed in India thousands of years ago. Believed to have been passed on to humans from the Gods themselves, Ayurveda developed and evolved into what it is today from several ancient treatises, most notably Adharva Veda which dates back to five thousand years. The ancient Vedic literature by sages has clearly laid out instructions to maintain health as well as fighting illness through therapies, massages, herbal medicines, diet control and exercise.
More info on Ayurveda
Somatheeram Ayurveda Village
Best Ayurveda Resort in India, Kerala.
Somatheeram Ayurveda Hospital very effectively provides excellent Ayurveda treatments and it has a group of Ayurveda Doctors (Vaidyas) who strictly follows traditional methods and systems. Somatheeram has a keen eye on health (medical) tourism and there are numerous Ayurveda treatments available at every time in the same arena. Somatheeram knows the pulse of each and every patient/customer and ensures quality Ayurveda treatment with an unbeatable exposure.
It has achieved many merits and Somatheeram has been popularized all over the world. Somatheeram is a globally approved centre for best Ayurveda treatment and every year hundreds of visitors/patients are coming to experience the very special Somatheeram soothing touch of healing. With a vast volume of abroad customers, Somatheeram remains as the No.1 Ayurveda Hospital where thousands of satisfied customers have been made goodwill and there is no doubt its un paralleled with Special features. We have everything that you would prefer from an excellent Ayurveda treatment centre and we accept every goodness for deliver quality healing service. We believe it''s our privilege to extent best service to every aspirant where there is no compromise on quality matter. Somatheeram is the first Ayurveda Hospital in a resort Ambiance in India committed to enlarge traditional treatments and healing methods.
The get aloof quality and Ayurveda treatment varieties of Somatheeram have to repeatedly mention. Somatheeram has a dedicated team of best Ayurveda doctors, masseurs and other service personals; we very specially strive to follow the traditional and heritage values. We are committed for facilitate the best in every aspect, especially to cope with excellent Ayurveda treatments and also with other Ayurveda therapies. Our Ayurveda establishment is located at a very peaceful area and those who undergo our healing service would definitely gets an experience really something evokes.
There are efficient Ayurvedic physicians The efficient Ayurveda physicians in Somatheeram are dedicated to cater with the requirements of each and every patient/visitor and we would be able to fruit all customer needs. The Ayurveda therapies in Somatheeram are very special with guaranteed healing effects and in our Ayurveda centre every year, a vast volume of abroad customers are coming to enjoy and experience these unique therapies. Yoga is an un detachable part of our treatment and Somatheeram most values the primitive ancient seer heritage of India where Yoga plays an important role. The Vaidyas and Ayurveda physicians in Somatheeram are very knowledgeable and they are well experience for every kind of Ayurveda treatments and in Somatheeram, we have the facilities for providing excellent treatments to every kind of diseases. Somatheeram Research Institute & Ayurveda Hospital is a complete solution for excellent treatment and of course, there is no substitute for Somatheeram especially to preserve the traditional values.
Warm Welcome to the Ayurveda Paradise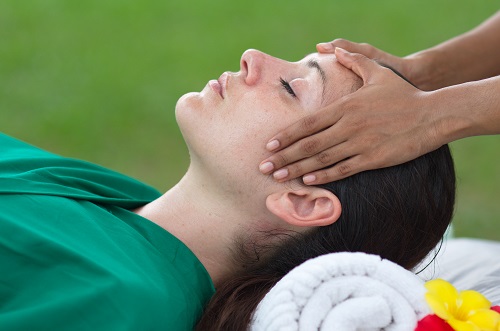 Ayurveda
'Ayurveda', means 'The Knowledge of Life' is the system of traditional herbal medicine practiced in India since ages. It emerged out as a branch of "Atharvaveda" at about 5000 years ago. Ayurveda preserves good health and improves unstable health. It is eco-friendly and helps us manage our lifestyle and makes it not only livable but also lovable!
MORE ON AYURVEDA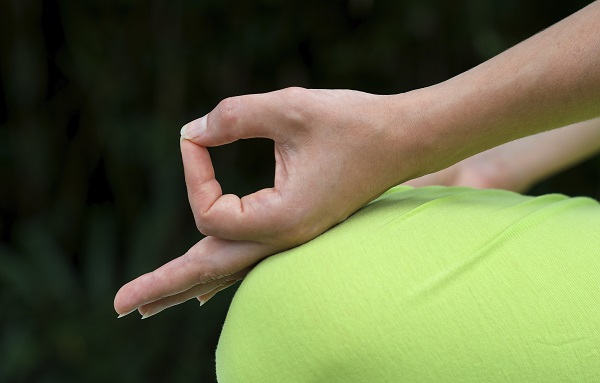 Yoga
"Yoga is an invaluable gift of ancient Indian tradition. It embodies unity of mind and body; thought and action; restraint and fulfillment; harmony between man and nature and a holistic approach to health and well-being. Yoga is not about exercise but to discover the sense of oneness with ourselves, the world and Nature.
MORE ON YOGA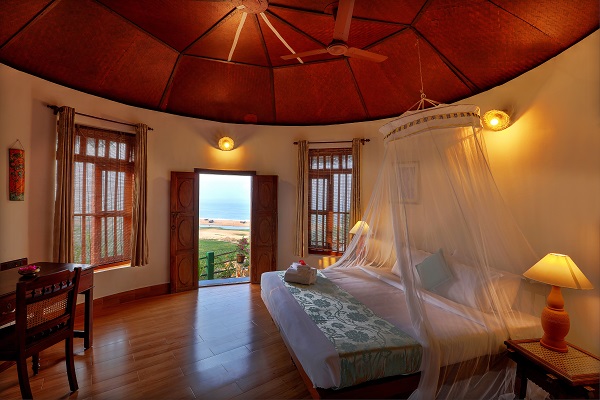 Accommodations
Each building is a unique piece of Kerala's architecture. The uniqueness of the ayurveda hospital is not only the authentic treatment offered but also the ambiance created in the traditional way to receive the bio-energies. The ayurveda hospital offers traditionally styled bungalows, built in wood and sporting antique, carved doors and pillars, it embraces comfort and opulence with luxurious facilities.
MORE ON ACCOMODATIONS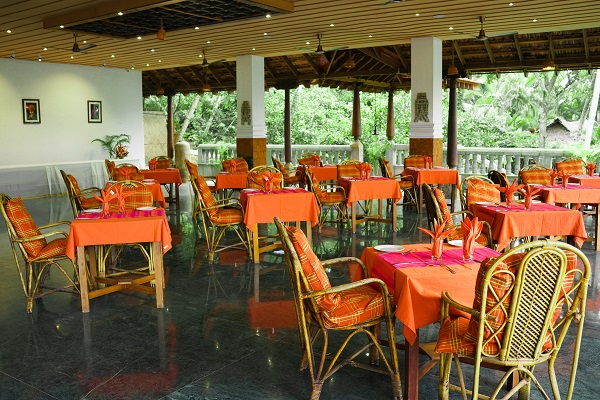 RESTAURANT
Laying 200 feet above the sea and offering superb panoramic views, guests can enjoy an extensive menu of superb organic creations in the restaurant. Serving traditional Ayurveda dishes, regional Indian specialties, and a wide choice of Multi cuisine Menu. Guests following the Ayurvedic programmes can also choose to dine from the range of 250 Ayurvedic dishes on offer.
MORE ON RESTAURANT
Guest Reviews from TripAdvisor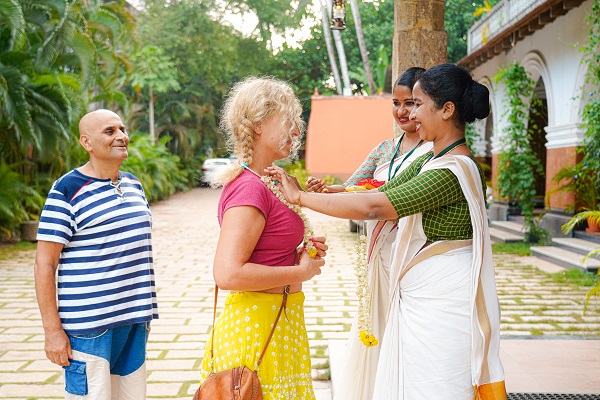 Great rejuvenation
Somatheeram Hospital and it's employees made our holiday really relaxing. We had great massages every day and interesting ayurveda treatments which helped us completely distress and relax in this beautiful ayurveda hospital in a resort ambiance full of greenery. Every day we tried different local delicacies which was something totally new to us, but we got use to it and like it a lot. All the employees of the hospital were friendly ,helpful and smiling. We are looking forward to come again. Stayed November 2015
Good Aryurveda
I stayed for 2 weeks to treat Aryurveda. This is the first time to visit. Most of stuff were very kindl and location was very good. I was introduced this Centre by my friend. Next time if I have a opprotunity to visit here, I want to visit again. But it was rainy season, so that weather was bud most of every day.
Room Tip: This was a traditional building in Kerala.
Yoga Retreat
Somatheeram was the perfect hospital with resort amenities for the Yoga Retreat I ran the facilities environment and staff were wonderful. I also met some delightful people from France & Germany . This is a fabulous hospital for ayuvedtic treatments. This wonderful thing was it was so relaxed and guests could hang out after treatments in their green treatment robes turbans and a green face .It was even cool to go to dinner or lunch in that attire I would highly recommend the experience
Address
Somatheeram Ayurveda Village,
(Somatheeram Research Institute & Ayurveda Hospital Pvt. Ltd.)
Kovalam, Thiruvananthapuram- 695501
Kerala, India
Telephone:
E-mail:
Get in touch